Work from home
I don't have to tell anyone that 2020 was a year full of challenges. Many of us saw a switch from the daily office commute to work from home life, and with it came a variety of changes and adjustments. Some had harder years than others. I've been very blessed to have stability as a Senior Analytics Specialist at TopSpot, as has my wife as a paraprofessional at my daughter's elementary school.
We've also been lucky to have had minimal issues with the actual virus itself. Katie did test positive for COVID back in November, but her symptoms were minor. Neither Evee or James (my 2 year old son who I haven't introduced yet on this blog) didn't catch it somehow.
Even though COVID was a hard and interesting time, we were able to make many memories and spending more time with my kids instead of sitting in traffic or 9 hours in an office is an opportunity that I might not ever have again in my life.
Oh yeah, I had another baby.
Since the last update, we did have our baby boy. And yes, I was successful in naming him after me! He just turned 2 and he loves to get into trouble. Say hello to James Anthony Espinoza III!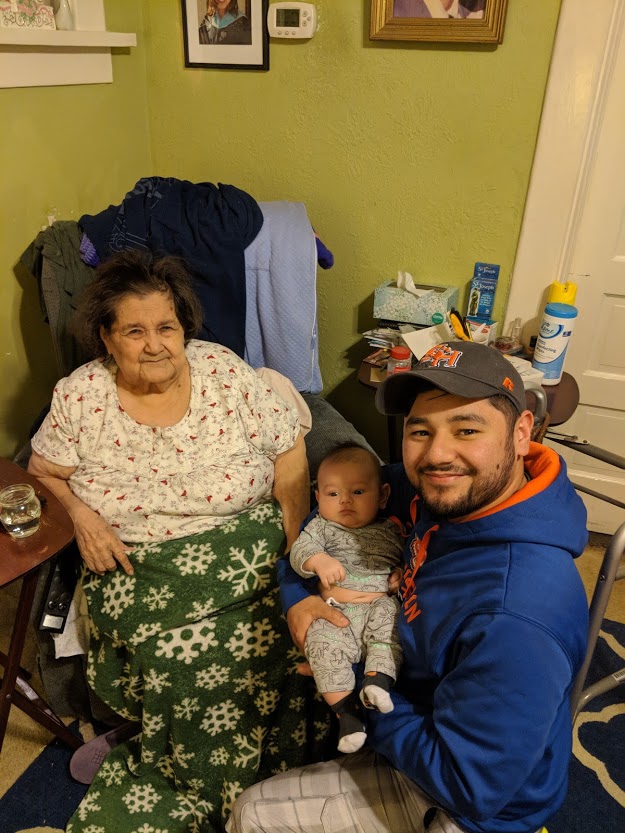 Professional Updates
In the last couple of years I've really avoided graphic design work and now work full-time as an Senior Analytics Specialist (specializing in website metrics, analysis and implementation). Since my last update, I've been lucky enough to win a few Toppies (the internal annual award), I've been featured in a team member spotlight, and have contributed to Databox as an expert on Google Analytics Conversion Tracking and Google Analytics cross-domain tracking. While these are nice, tangible things to hang my hat on, I really find helping both our clients and my teammates as the biggest driver in what keeps me going.
In my freelance work, I actually don't take any graphic or web design work anymore. I downloaded my first version of Photoshop way back in 2004 and did graphic design professionally and as a hobby for almost 15 years before shelving it. It was a tough decision, and I love being creative, but I found that web development and building was more satisfying. I'll still do some graphic design for friends and family as needed, but I'd much rather build.
Closing Thoughts
So this was a longer blog post than I expected, but I had a few updates to share to all 2 of you who are going to be reading this. I mostly write as a diary of sorts, so if you are reading this I really appreciate the time you took to peer through a window of my life. I'll leave you here with a few of my favorite pictures from this past year. Love y'all!